RUTHERFORDTON – The Rutherfordton Town Council approved a new social district, "The Mint District" for  the downtown area at its May meeting.
At a recent hearing on the creation of the Mint District, local leaders and merchants spoke in support stating that a social district may boost economic activity in downtown Rutherfordton and make Rutherfordton a more desirable place to visit.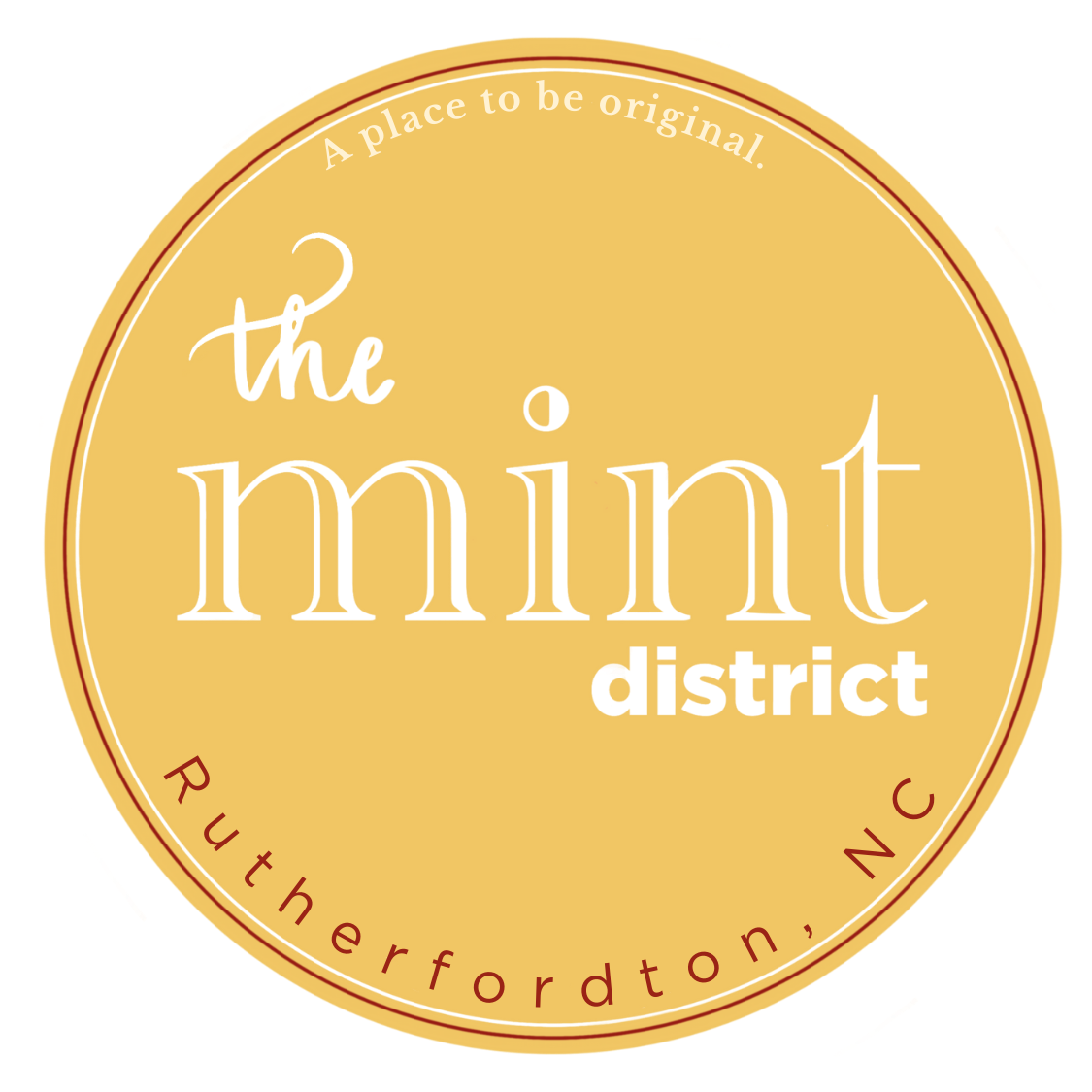 On May 3rd, 2023, the Rutherfordton Town Council approved Ordinance 20-23 creating the social district in Downtown Rutherfordton. The North Carolina General Assembly passed Session Law 2021-150 in September 2021 allowing cities to create "Social Districts" where individuals over 21 can buy an alcoholic beverage from licensed establishments (i.e. bars, breweries, restaurants) and consume to-go drinks within a designated common area and within participating businesses.
Rutherford Town Rising, the nonprofit Main Street Organization that oversees Downtown Growth and Prosperity, has held informational meetings with current ABC Permittee locations and gauged interest in the community.
"It is exciting to bring more life and vibrancy to Downtown through The Mint District," said Rebecca Blanton, the Executive Director for Rutherford Town Rising. "This district will only create more opportunities for people to love where they live."
This specifically zoned area, opening in the summer of 2023, allows for alcoholic beverages, purchased from participating ABC permitted businesses to be carried within the designated area between the hours of 10 a.m. and 10 p.m., seven days a week.
"While we are all very excited for this opportunity to open in Rutherfordton, we still have some work to do before it is in effect," said Magnolia Long, the Community Development Director for the Town of Rutherfordton. "We have to receive approval from the State of North Carolina and order district boundary signs before the District is operational. Please stay tuned to our social media and other Town communications for the announcement!"
Learn more about The Mint District on the Rutherfordton website.
Having a true social district would not be limited to a particular event. Town Council would control the details regarding boundaries of the district and hours. The proposed boundary encompasses the downtown core, and includes much of Main and Central streets, as well as Copper Penny, Yellow Sun, and the Carrier Houses Bed and Breakfast.
According to the state regulations, alcoholic beverages must be in specific containers, if the customer wants to carry the beverage outside of the establishment where it is purchased. These containers will clearly identify the establishment holding the ABC permit, cannot be made of glass, hold no more than 16 fluid ounces, and display The Mint District logo. Containers will also contain the statement "Drink Responsibly…Be 21."
Storefronts within The Mint District may choose to opt out of allowing alcoholic beverages on their premises, but they must have signage indicating this.
Alcoholic beverages inside The Mint District may only be consumed within the district, and must be disposed before exiting the district.
"Our hope is for the social district to spur more economic activity, and help create a sense of place for Rutherfordton," said Long. "This can also create an opportunity for businesses to work together, and give people a reason to be in Rutherfordton past 5 p.m."