By Rutherfordton.net
Posted on June 15, 2022
---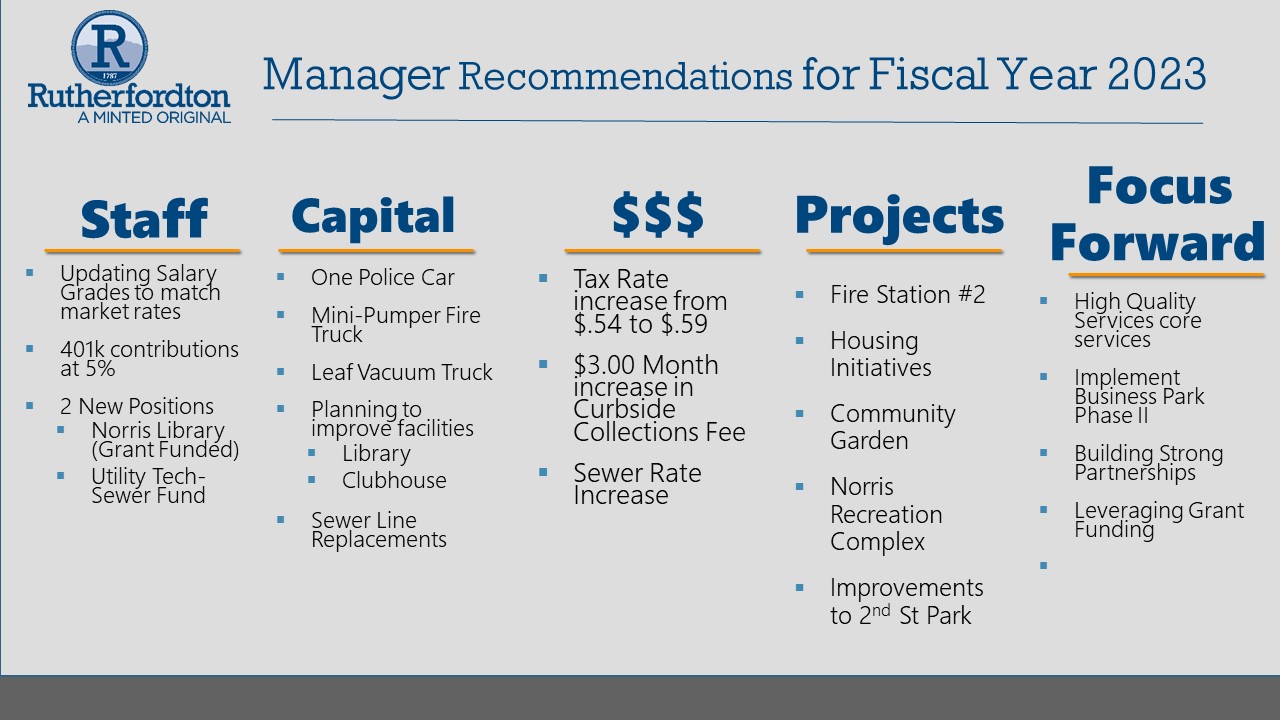 The Town Council recently passed the Fiscal Year 2022-2023 Budget in a 3-1 vote. While this new budget does raise the property tax rate  5 cents from $0.54 to $0.59 for the coming year, it continues to provide high-quality services and program expansion amid rising inflation and a tough labor market. The cost of providing competitive compensation to those that serve the Town is essential in this labor market, it is becoming ever more critical to adjust compensation to retain our quality team members and attract new team members.
Mayor Dancy said all of the Town Council Members share concerns about the current economic conditions and the impact it will have on Town Residents. "No one wants to enact a tax increase, but sometimes it is needed, while inflation overall is a concern, it is also becoming more expensive to provide town services to our citizens, we want to compensate our town employees fairly and completely," said Mayor Dancy.
In addition to team compensation, the budget ensures quality services with investments in the town Fleet, facilities, and initiatives. These include the purchase of a new leaf vacuum for fall leaf pickup service, a mini pumper fire truck, a police vehicle, investments in the community Rutherfordton Clubhouse, Norris library, construction of Fire Station #2 and improvements to 2nd Street Park. The budget also carries forward the housing initiatives of the Urban Redevelopment Commission, the growth at Ruff'ton Roots, and the Norris Recreation Complex.